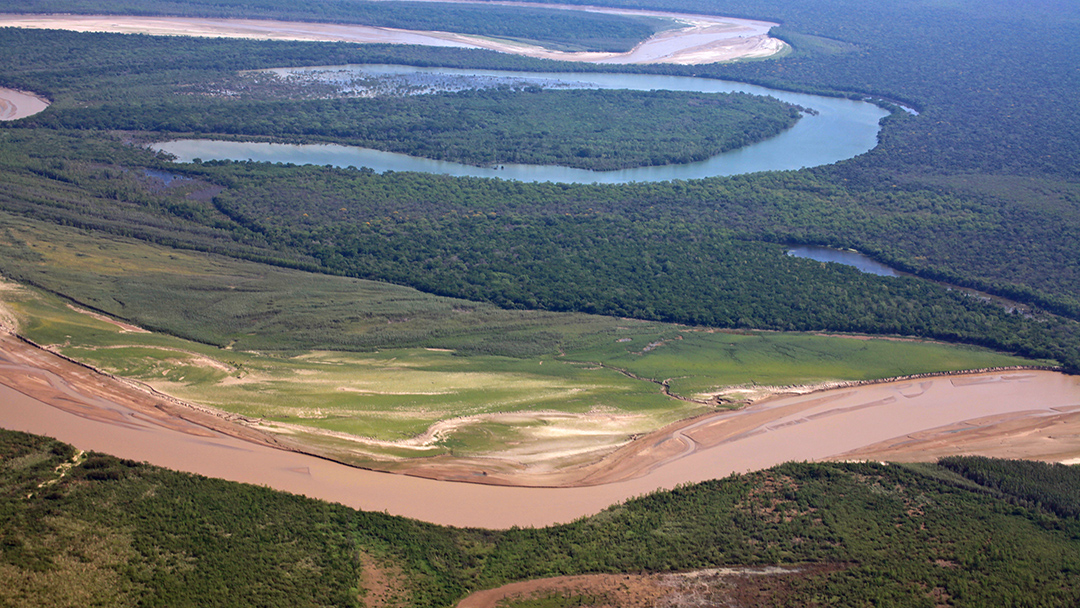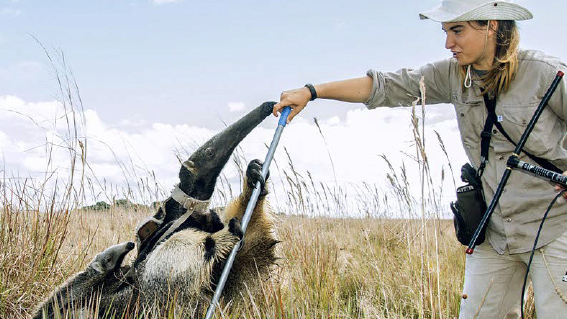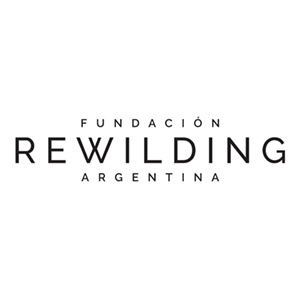 Partner since 2019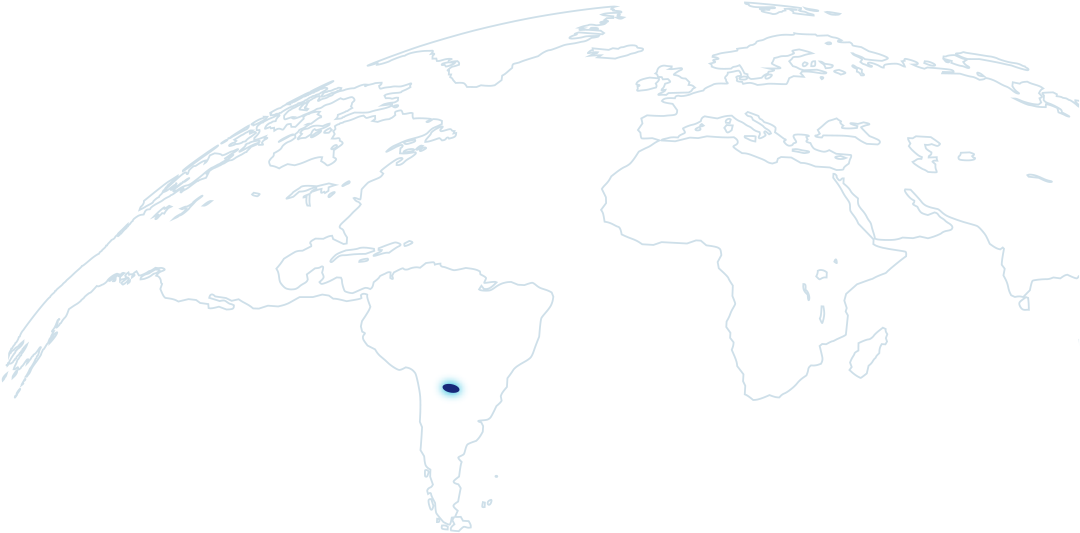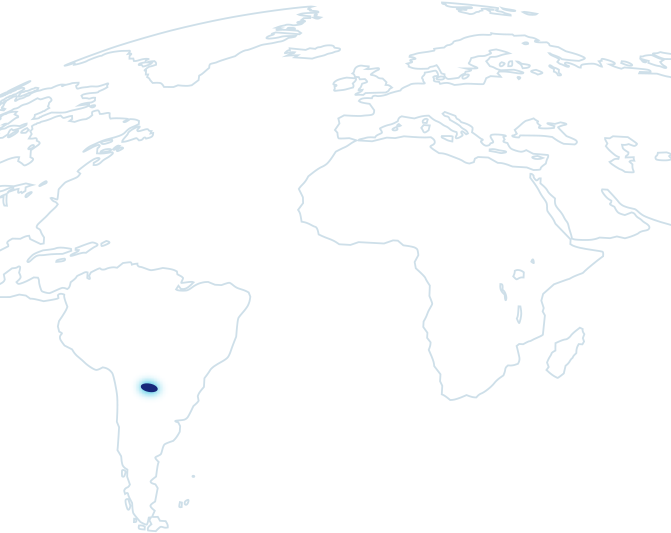 Programme
The Gran Chaco is the largest dry forest in South America and the continent's most extensive forest region after the Amazon rainforest. 60% of the Gran Chaco is situated in Argentina but it covers areas in Paraguay, Bolivia and Brazil too. It is a dry forest with scattered wetlands and palm groves that are created by seasonal flooding of the Bermejo River. The Gran Chaco is highly biodiverse and home to some 4,270 different species, many of which are only to be found here.
Deforestation rates are high in the Gran Chaco: since 1985 an estimated 20% of its forest cover has been cleared for pasture and cropland. The area is also severely degraded due to years of overgrazing and selective hardwood extraction. The remaining forests and grasslands have been threatened for decades by increasing global prices of agro-commodities and the encroachment of industrial agriculture reportedly forces many (indigenous) residents to leave their homes.
To reach its ambitious goal this program consists of three strategies:
• Rewilding and park management: reestablish sustainable populations of species threatened with extinction, while establishing a culture of active management and ecological restoration that promotes wildlife watching as the base for local development. This will provide ecological and scientific benefits while improving the natural attractions for a nature-based economy.
• Local development: encourage local communities to revalue their traditional knowledge and to develop an alternative, restorative local economy by offering natural products and services, based on traditional customs, resources and values. By sharing and promoting the story of El Impenetrable and by offering ecotourism services the economic options of the communities will be improved, diversified and strengthened.
• A connected landscape: build the institutional and strategic tools to establish a connected ecological and economic landscape that will range from the Atlantic Forest to the Andean cloud forest, passing through the main ecosystems of the Gran Chaco.
Working towards
Guaranteeing the long-term conservation of two parts of the Gran Chaco in Argentina that have been identified as priority areas for conservation
the 130,000 hectares El Impenetrable National Park in Chaco Province;
the 700,000 hectares Iberá Provincial and National Park and the smaller 17,600 hectares Mburucuyá National Park (which is ecologically and politically connected to Iberá) in Corrientes Province.
Including:
Restore degraded ecosystems;
Reintroduce locally extinct species;
Create a local economy based on traditional knowledge, regenerative products and nature tourism.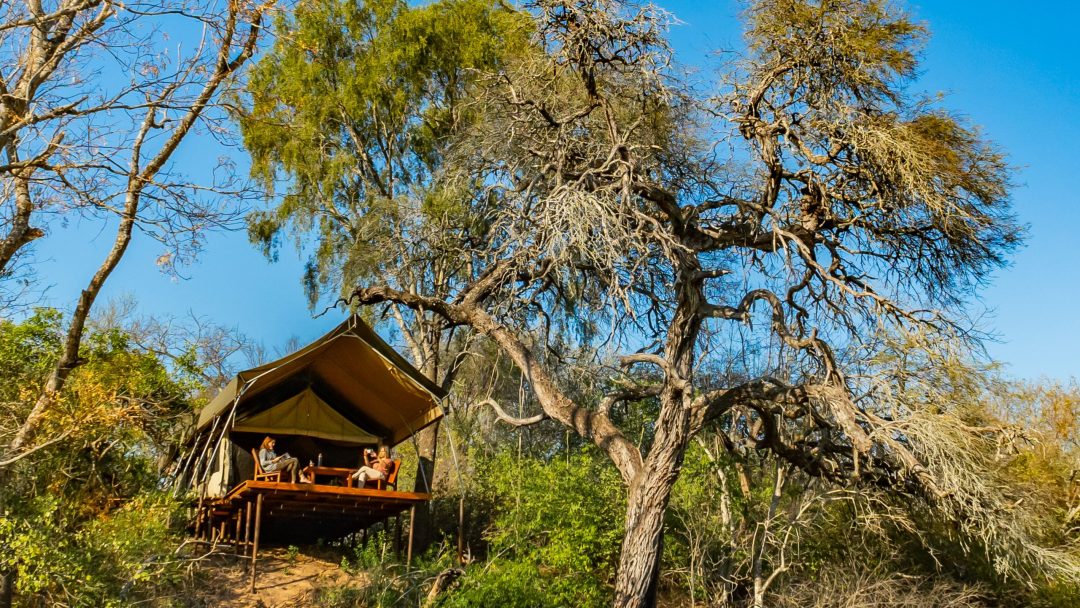 Entrepreneurs by nature
Rewilding Argentina is currently involved in the first stages of developing a new nature tourism destination within El Impenetrable National Park. Since this is not a well-known tourism destination, the organization has to invest heavily in the design and construction of the necessary infrastructure to receive tourists, such as trails, signage, and camping sites. Rewilding Argentina aims at ecotourism of which the local communities can benefit.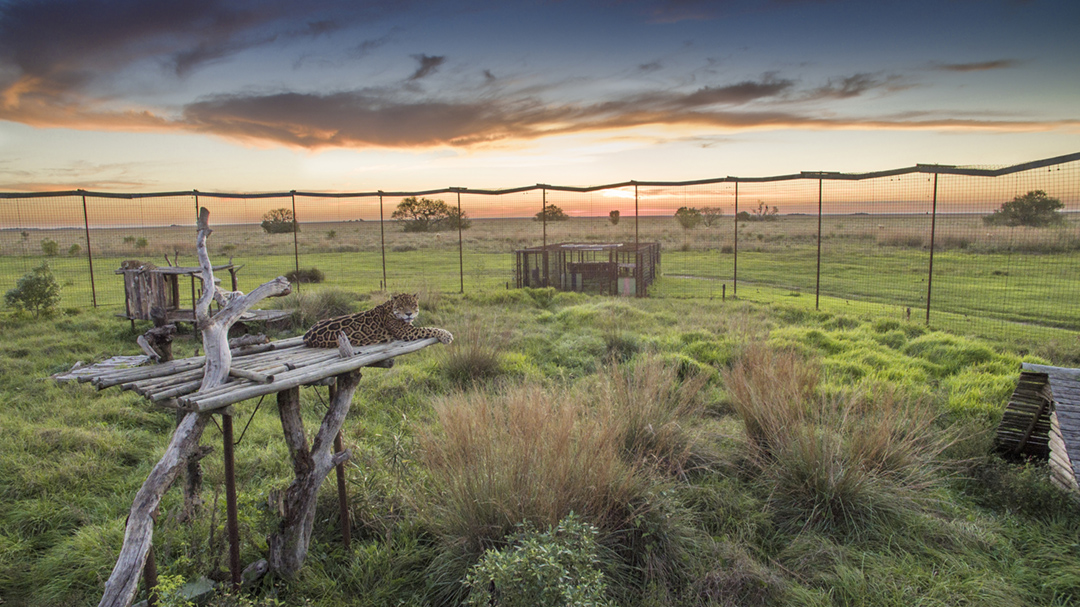 The case of the jaguar in Argentina
When Mariua, a one-year-old female jaguar, arrived at Rewilding Argentina's breeding center from Brazil, who dared imagine that two years later she would be the first jaguar roaming free in the Iberá wetlands. When Mariua and her two cubs one day were set free, they reverted a process that seemed irreversible: extinction.
Photocredits
– Impenetrable © Douglas Tompkins
– Chiqui drone puesta de sol © Rafael Abuin
– Corral de pre-suelta San Alonso © Rafael Abuin
– Anteater © Rafael Abuín
– Fisherman © Rafael Abuín